Interview—Issue 27 (May, 2022)
From 1999–2009, Peony O. S. Cheung served as a project administrator in the Pastoral Programme, and was responsible for the Thanksgiving Service and fundraising activities (including our annual charity walk, music concerts, etc.). She organized various seminars, including Chuen King Biblical Lectureship, Pommerenke Lecture, and seminars on biblical studies. She also published newsletters, conference books, and evening programme materials. After Peony changed jobs, she has been working as an executive officer in the Tsung Tsin Mission of Hong Kong. After completing her Master of Arts in Christian Studies, she went on to pursue a Master of Divinity at Hong Kong's Lutheran Theological Seminary.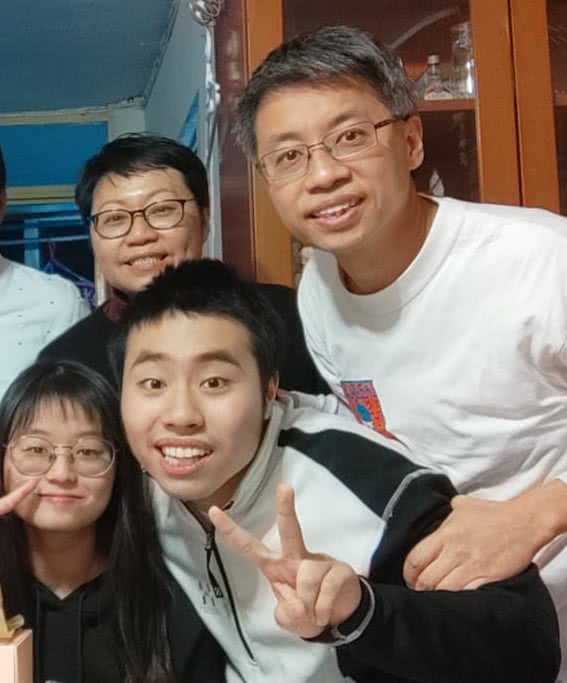 "My son has autism."
Peony gave birth to a daughter, and later had a son. As their son grew up, she and her husband found that he was developing differently compared to their elder daughter. Soon after, their son was diagnosed with autism. "Our kid has extremely sensitive senses. He can be easily stimulated by the environment, temperature, sound volume, texture of clothes or taste, etc., and become anxious; his daily habits and fixed routine cannot be changed; If something goes wrong while he's getting dressed, he insists on starting all over again, and he once repeated this process five times, and when he was finally ready, the school bus had already left; even though it meant exposure to the blazing sun, he insisted on waiting for the school bus for 45 minutes and refused to take other transportation." Peony said with a bitter smile, "I can never change his mind." One day, the boy forgot to get off the bus because he was counting numbers. When he realized he had missed his stop, the bus had already passed the bus stop where he usually got off and returned to the terminal. But then he refused to get off the bus and insisted on returning to that bus stop. The driver could do nothing but call the police. "Since we'd reached a deadlock, the police officer asked the driver to send him back to that stop so that he could get off the bus. Four of us and three police officers took the 'shuttle bus' home together. It was a rather 'special' experience."
"How does the Lord treat special children such as those with autism?"
After the birth of her son, Peony was puzzled and sad, she also used to complain and cry bitterly. "How does the Lord treat special children such as autistic kids?" With this question in mind, Peony decided to enrol in the Master of Arts in Christian Studies, hoping to find the answer. Having worked at the Divinity School of Chung Chi College for ten years, she was most confident in the knowledgeability of the lecturers. "The university is rich in resources, and there are both Christian students and non-Christian students in this environment, which makes it a microcosm of society. Therefore, our learning is not limited to the framework of the church. Students are from different programmes, some of them are from the Bachelor of Arts, Master of Arts in Christian Studies, Bachelor of Divinity, Master of Divinity, Doctor of Divinity or the Doctor of Philosophy program; together, these students will come up with different perspectives on a topic, and such a phenomenon is rare to see in the church."
Peony took eight subjects during the two-year course. "Prof. Common Chan's classes broadened my horizon in theology; church management practical skills taught by The Rev. LO Lung-kwong and Prof. Lau Chung-ming benefited me a lot; Biblical Theology taught by Prof. Philip Chia's is profound but creative, and the Liturgical Theology was a new field to me..." Peony believes that the courses taught her not only knowledge but also methods and perspectives of thinking. "Everyone has their own framework of beliefs. After I went to the Divinity School of Chung Chi College to study theology, I restructured some parts of my framework and then rebuilt it. I have greater flexibility and am more willing to listen and accept different opinions." Peony deeply understands that learning should be on one's own initiative. "Studying theology helps me face different situations in the workplace with greater flexibility, and easier to break through the inherent framework, so I can take one more step forward."
After finishing the course at Chung Chi Divinity School, Peony still wanted to learn more. With the encouragement of her husband and Rev. Nicholas Tai, she confirmed her call and embarked on the road of further study again. In 2021, she completed the Master of Divinity at the Lutheran Theological Seminary. On the long journey of studying theology, Peony was offered a lot of insights. "All things are created by the Lord, so the value of these creations should also be defined by Him. In society, most people will define, label and evaluate special children such as autistic kids from a secular perspective, sometimes even ignoring or underestimating them. That's because most people assess their value from the functional perspective. I neither deliberately beautify these children, nor treat them with pity and sympathy, I just treat them truthfully." After completing two degrees in theology, Peony learnt more about what it means that "God loves what He created by His own hands".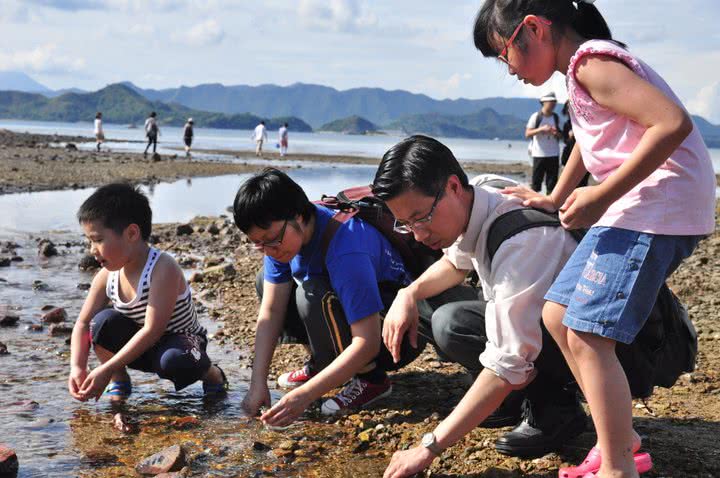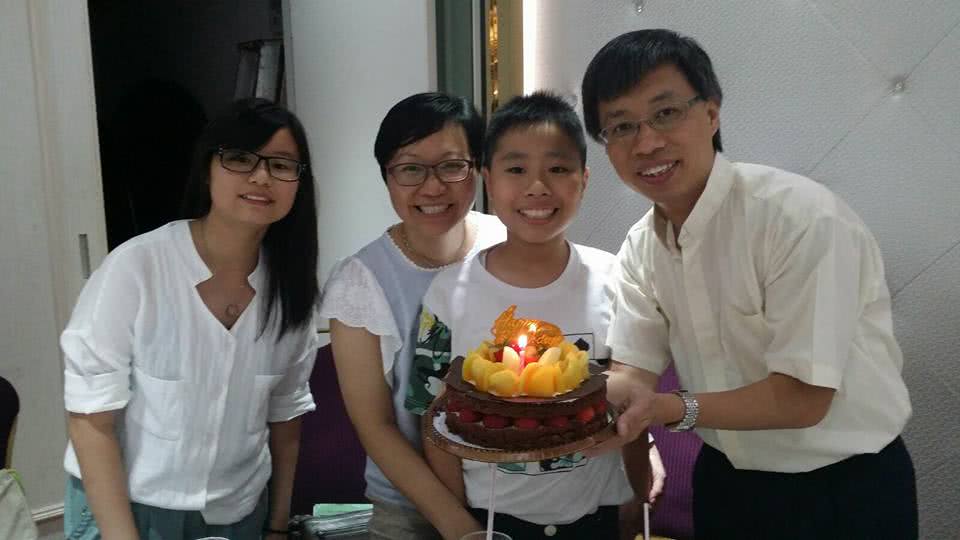 "The gift of the Lord is a perfect match!"
When studying at Divinity School of Chung Chi College, Peony remembered Prof. Milton Wan once said: "The Lord sent your son to your family as you are trustworthy, and He will also grant you other things to match it with it." Peony felt that the Lord has indeed granted her a lot of matches so that she was capable of looking after His gift. "The attending doctor especially loves our son, and this is a comfort to us; our daughter has been so well-behaved since childhood, even though she might at times receive less attention, she always helped us to take care of her younger brother on her own initiative; my mother-in-law has always helped take care of the whole family, so that my husband and I could concentrate on the serving; My workplace also offered me flexible working hours. Don't all these matches and complements come from the Lord just as Prof. Wan said?"
Peony said frankly that her family sometimes feels frustrated and helpless, but God always cheers them up. Therefore, she must pull herself together and play the role of facilitator. "Many times, my husband and I have worried that we are not doing enough, but then the Lord and the angels around us will recognize our efforts. This is the greatest encouragement and comfort."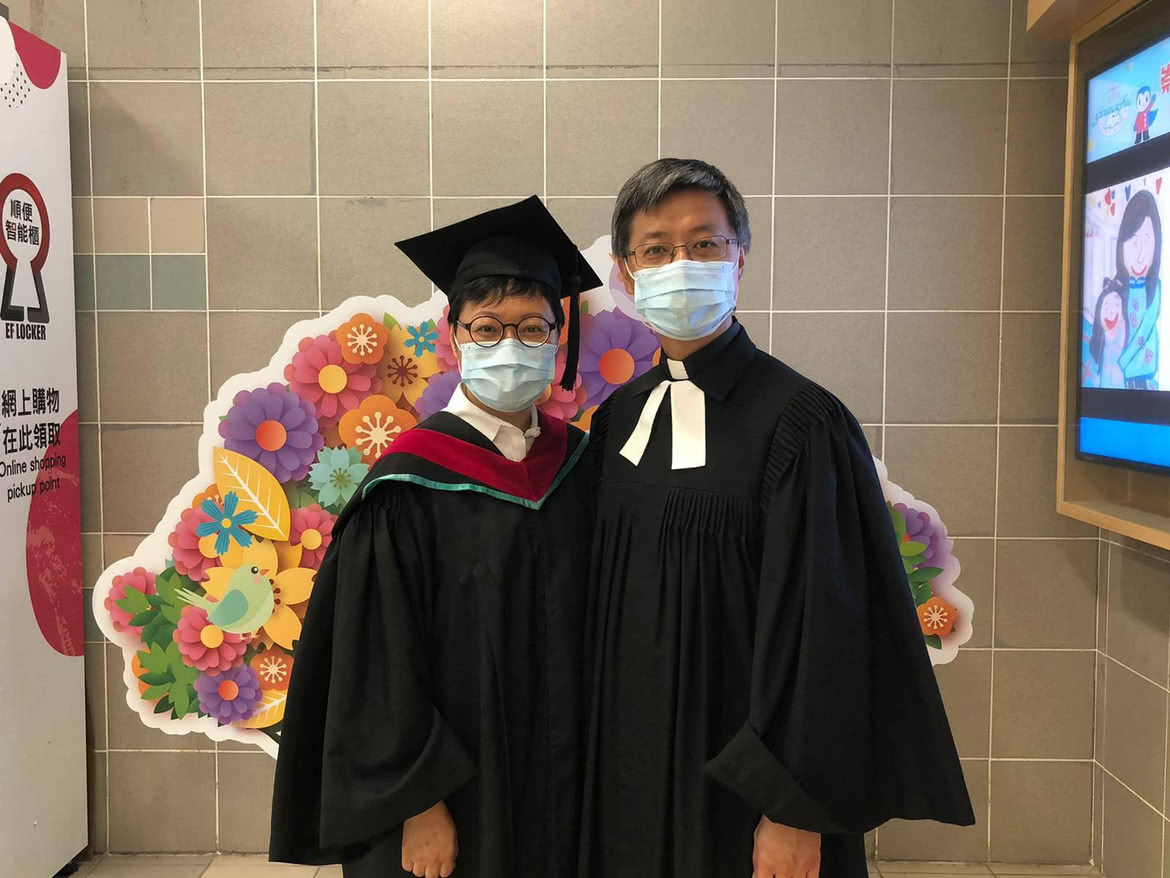 "We have gone through the same thing."
Peony is a full-time minister serving with the Tsung Tsin Mission, assisting the president in handling different matters; at home, Peony is a mother, shouldering the responsibility of raising her children; in the church, she is the wife of a pastor, taking care of brothers and sisters. With multiple roles and responsibilities, Peony thinks of herself as a business-like person and wants to be "efficient" in everything, but when she is with her son, she can't do things quickly because her son has his own speed. "In my son's schedule, he can probably accomplish only one thing in a day, and our task is to help him accomplish it." From her son Peony learned that people have limitations and are vulnerable from her son; has often reminded herself that her son is the a precious "gift" from the Lord. When the brothers and sisters in the church encounter similar situations in their families, they will consult Peony. "In fact, we are no better than other parents. We are just more experienced and have already walked through the path that you are now walking on." Peony laughed and said, when she and her daughter are out shopping with her son, they are always ready to apologize to passers-by.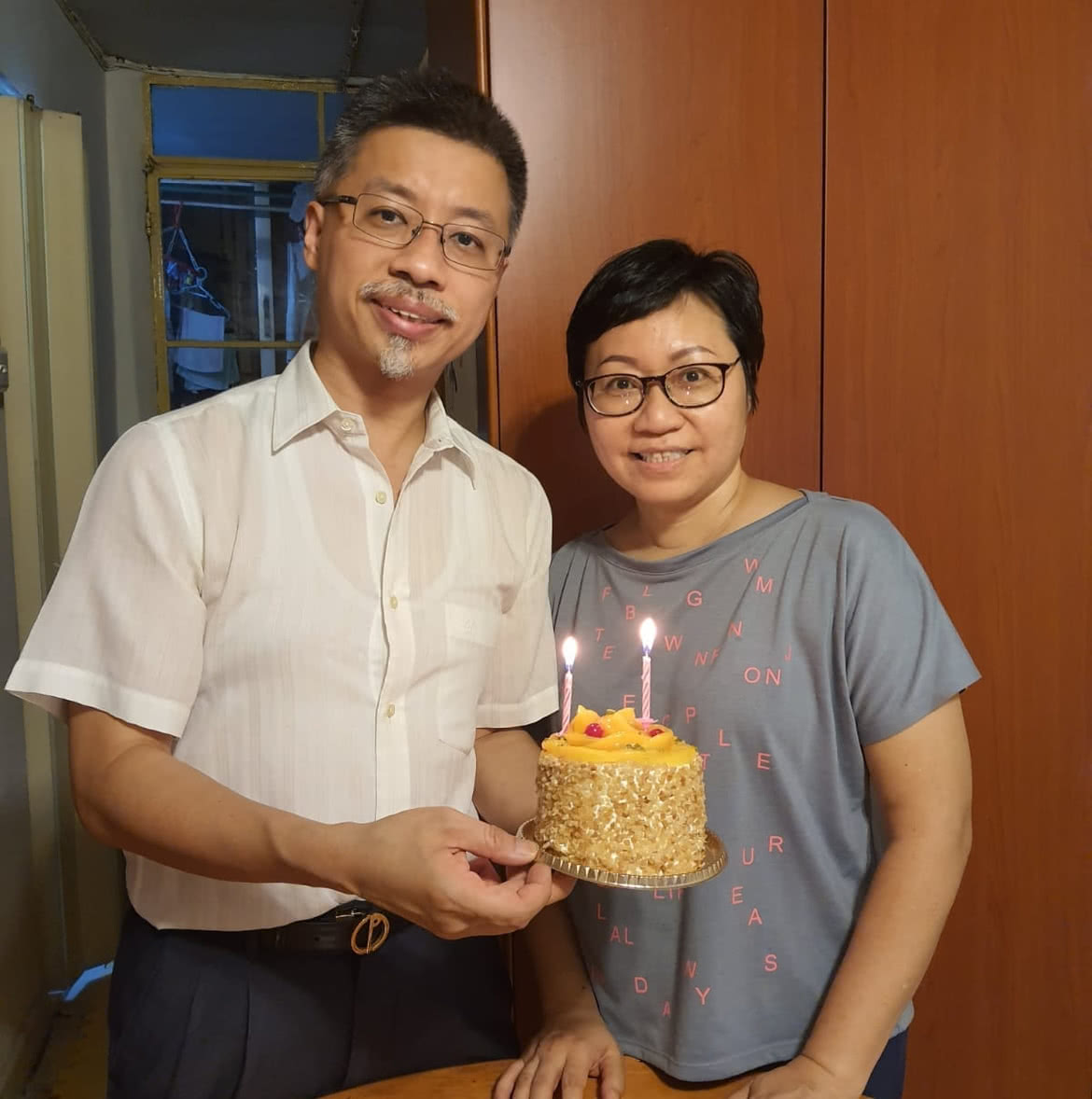 Postscript:
The day before this interview, Peony's son was emotionally unstable. His father could do nothing to control his 1.71-meter-tall son but call 999, upon which a police car and an ambulance were dispatched. Three policemen and three paramedics worked together to tie the son onto a stretcher to prevent injuries. Peony, who accompanied and comforted her son in the hospital for a whole night, was interviewed at noon the next day. She was still energetic, calm, and relaxed. "If you are in a broken boat, no matter how confident you are, the boat can't take you to your destination; but the boat I'm in is made by the Lord, and He is also at the helm, He will surely be able to guide me to the shore." With confidence in the Lord, Peony is not afraid of any difficulties, but boldly accepts the gifts and challenges he sends her.
Written by: Li Kwong-ping
Translated by: Caitlin Chiu