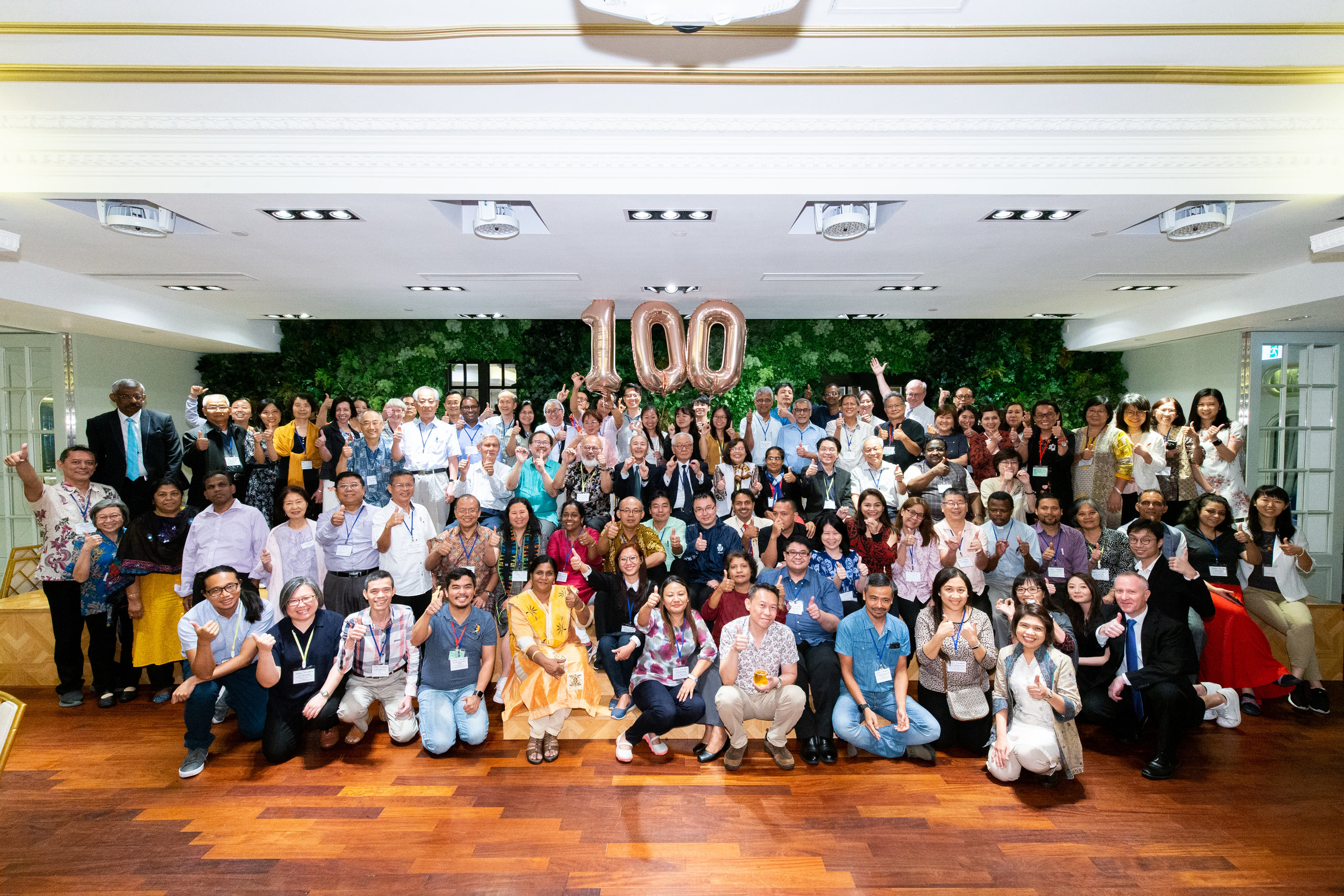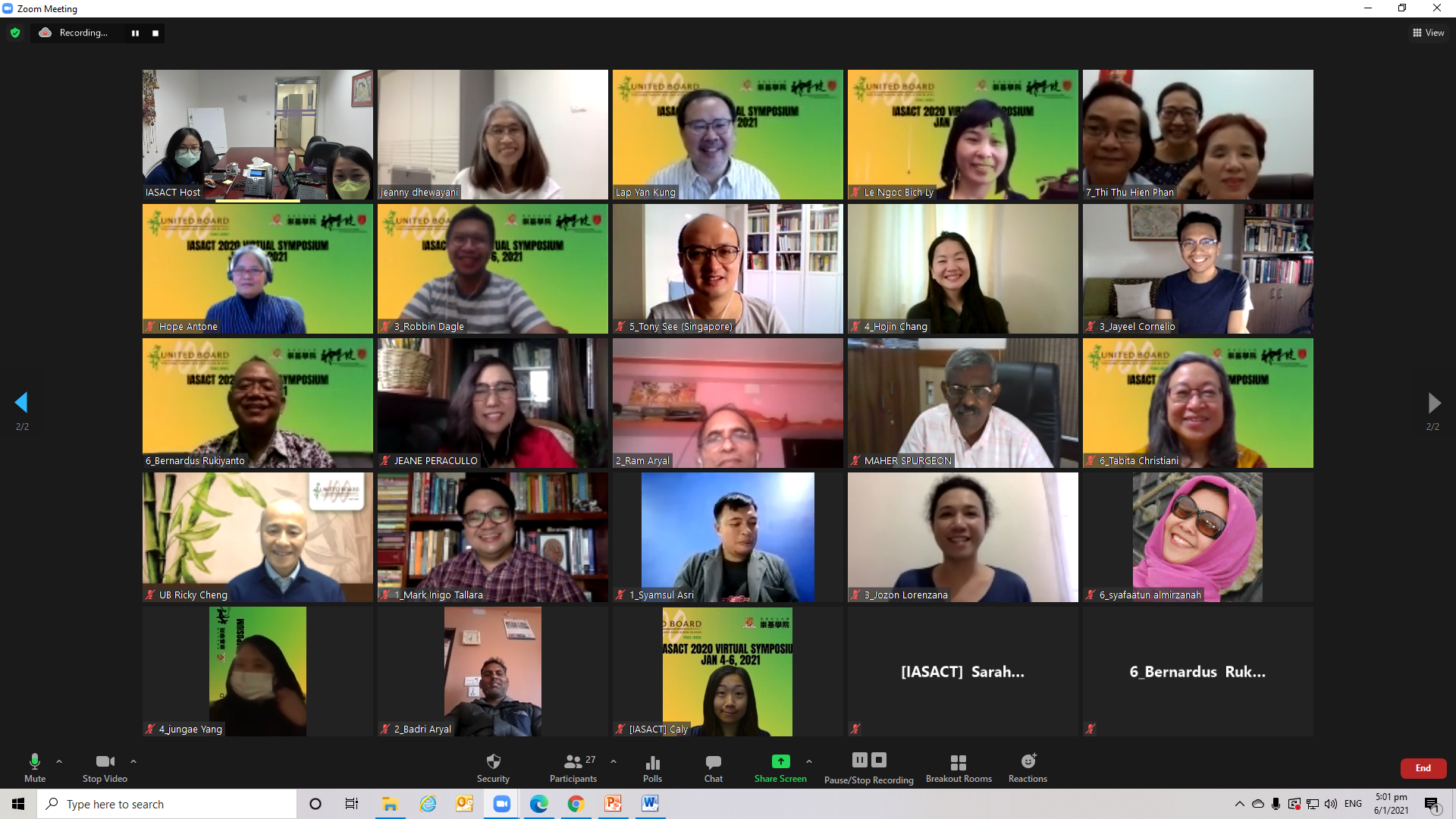 BACKGROUND
Institute for Advanced Study in Asian Cultures and Theologies (IASACT) is a four-week residential program that provides space and time for scholars to deepen their understanding of theologies and traditions. Participants undertake research and writing in the broad area of Asian cultures and theologies and complete a working paper while in residence. Starting from 2015, IASACT is organized by the Divinity School of Chung Chi College, the Chinese University of Hong Kong and funded by the United Board for Christian Higher Education in Asia. Since 2004, 218 scholars from 138 institutions in 20 countries have benefited from the time IASACT affords for reflection, interaction and network-building.
More information about the United Board for Christian Higher Education in Asia.
IASACT 2021
IASACT has been a forum for research, writing and exchange of ideas on cultures and religions in Asia. More than 250 scholars participated in the Institute for the past 15 years as individual researchers. Given the increasing cultural and religious complexities in Asia, there is a strong call for scholars from different disciplines and backgrounds to address the issues collaboratively. Last year, we tried to address this demand to go deeper into studies and research by extending the forum to research teams to conduct and advance collaborative research on cultures and religions in Asia. However, in view of COVID-19, IASACT 2020 was converted into a virtual symposim which was accomplished between Jan 5 and 7, 2021. Learning the experiences from last year, IASACT 2021 will be fully conducted online considering the travel restrictions in various countries and the pandemic.

IASACT 2021 will highlight, instead, the contribution of culture, religion, and environmental education to address the crisis. In Asia, the plurality and diversity of spiritualities and cultures can be a well-spring of resources, strategies, modalities, and instruments to address the environmental crisis in the world.

IASACT 2021 invites proposals on "The Intertwining of Culture, Religion, and Environmental Education" using action research or community-based participatory research. It is data-driven, working in equal partnership with the community, and transformational in the process and result.

Click HERE for the pamphlet of IASACT 2021 for more information.
PROGRAM SCHEDULE
1 August - 31 October 2021
CONTENT
All activities will be conducted online due to the pandemic restriction to travel. Selected scholars should be available for all activities. They include:
Early August: an orientation webinar on "Doing Action Research in the Time of COVID-19";

Late August: a mid-term progress report by scholars online;

Mid-September: a webinar led by a senior scholar in the field;

Mid-August to end of September: individual meetings with the assigned mentor; and

End of October: submission and presentation of a final proposal for funding, a policy paper, or a community action plan and education program.
DELIVRABLE
• A mid-term presentation on the research progress (framework, methodology, plans, difficulties, and findings or tentative conclusion);
• Written commentaries to at least two other research projects upon their mid-term presentation;
• One of the three: a) a final project proposal ready to be submitted to a funding agency, b) a final policy paper ready to be submitted to a government or responsible unit, or c) an action plan and education program ready to be launched with an identified community.
SUGGESTED THEMES
"The Intertwining of Culture, Religion, and Environmental Education"
SUBSIDY & SUPPORT
• A modest grant of up to USD1,500 will be available to support research activities during the program period;
• A mentor will be assigned to provide ongoing academic advice for research and publishing throughout the program;
• Additional advice by relevant resource persons may be arranged where available;
• Online access to the University Library System of the Chinese University of Hong Kong will be made available.
ELIGIBILITY
IASACT 2021 accepts applications from scholars working on the intersection of religion, culture, and environmental issues in Asian society, using a community-based action research method. Applicants should have already started their research and seek advice and support to develop the research to an advanced stage. Priorities will be given to the following:
• Asian scholars working in Asia;
• Professional affiliation to an Asian higher education institution;
• Early to mid-career faculty or researchers.
Due to the virtual nature of all activities for IASACT 2021, applicants should have stable access to internet connectivity for participation. For proper communication with the mentor and among the scholars, a good level of English proficiency is required.
IASACT LEADERSHIP
IASACT Dean
Prof. Lap Yan KUNG
Associate Professor
Divinity School of Chung Chi College
The Chinese University of Hong Kong
IASACT Associate Dean
Dr. Wai Ching Angela WONG
Vice President for Programs
United Board for Christian Higher Education in Asia
Advisory Committee
Dr. Wai Ching Angela WONG (Co-Chair)
Prof. Lap Yan KUNG (Co-Chair)
Fr. Viju Painadath DEVASSY, India
Dr. Joseph GOH, Malaysia
Dr. Pushpa JOSEPH, India
Mr. ZHANG Jun, P.R.China
Dr. Le Ngoc Dich LY, Thailand
Dr. Charles Jessie RANJITHA Jeba Selvi, India
Prof. Yeong Mee LEE, South Korea
APPLICATION
Applications must be submitted online and should include the following attachments:
• an updated CV (not exceeding two pages);
• a project abstract with objectives and description of no more than 1,500 words, not including footnotes and bibliography;
• a brief outline of the expected output, no more than 500 words, in either of the three categories:
1. a fundable project proposal;
2. a policy paper, or
3. an educational program for community action, conscientization, and advocacy.
Specific targets for the expected outcomes—a funding agency, a government or responsible unit, or the community intended for research and action—should be identified.
Please register via HERE. Deadline of registration is June 30, (Wednesday).
Pamphlet of IASACT 2021 can be accessed via HERE.
PUBLICATION
QUEST: Studies on Religion & Culture in Asia is a publication from the Divinity School of Chung Chi College, the Chinese University of Hong Kong for the IASACT program. Scholars of IASACT submit a paper to QUEST which is a peer-reviewed journal, and aims to be a "Gold" open access journal. It publishes research and book review articles that may span the full spectrum of religious studies, cultural studies, theological studies, and interdisciplinary studies on the cultures and religions in Asia.