Interview—Issue 26 (December, 2020)
From 2007 to 2010, as a recipient of the Methodist Church Hong Kong Scholarship and participant of a leadership training programme, I was granted the opportunity to study in the captivating yet tranquil campus of the Divinity School of Chung Chi College, where I pursued a Doctorate in Theology and majored in systematic theology. It was my humble wish that my Doctorate Degree would come in handy in the development of Myanmar Theological College, which was established by the Methodist Church of Great Britain in 1937 and is currently a member of the Association for Theological Education in South East Asia (ATESEA).
Myanmarese at Chung Chi
Chung Chi is a college with a rich history. At the college gate stand two upright pillars, and engraved on them is the college couplet:
"For heaven and earth we set forth, in kindness, we unite;
From East to West we crave knowledge, always with delight.
Noble nature, ye who nurtures, through thee wisdom calls;
Duty be to preach and mentor, with a heart for all."
The message is crystal clear: love everyone as oneself — "a heart for all" entails not only love for the people around us, but also every creature in the vastness of the world.
Here in Chung Chi, I met people from a diversity of countries, denominations, and personal backgrounds. Over three years, I became friends with several classmates from mainland China, who introduced me to more friends of theirs. Thanks to the Divinity School's generosity and commitment to theological education in Myanmar and mainland China, we were all recipients of financial aid, enabling us to serve the Lord with gladness.
Myanmarese at Divinity School
When I first came to the Divinity School, my greatest wish was to learn from the teachers and visiting scholars. As it turned out, theological methodology, or ways and means of doing theology, stands out the most in my educational attainment. It has subsequently proven to be of much use in the establishment and development of theology in Myanmar. A respectful teacher-student relationship and interactive milieu in classrooms motivated me to study, it also provoked thinking and boosted learning. Looking back, my days in the Divinity School produced fond memories that I would keep revisiting.
The teachers in Chung Chi are all authorities in their respective disciplines. Among them, the one who impacted me the most was my thesis supervisor, Prof. Francis Yip who constantly raised inspiring questions and guided me to think critically. And, my thesis would not have achieved a breakthrough had it not been for Prof. Kung Lap-yan, who was my teacher for the course "Christ, Church, and Spirit". At the time, the students were mostly locals, and so the lectures were conducted in Cantonese; but thankfully, some of my classmates volunteered to translate for me. Prof. Jason Lam introduced me to Christian thinkers and opened my eyes to the trends in theological research, while Prof. John Yieh, a visiting American scholar, edified us with Johannine literature. Dr. Susanne Scholz, another visiting scholar, exposed me to feminist's approaches to the Hebrew Bible. The way she read and interpreted the Bible truly broadened my horizons. I would like to take this opportunity to express my heartfelt gratitude to all my teachers. They taught me how to understand the Bible in the Myanmarese context.
My dissertation topic was : "Towards a Ludu Theology: A Critical Evaluation of Minjung Theology and its implication for a Theological Response to Dukkha (Suffering) of People in Myanmar (Burma)". "Ludu" is a word originated from the Myanmarese phrase "pri dhee ludu", meaning "sons and daughters of the country". It refers to "people who are oppressed, alienated and marginalised".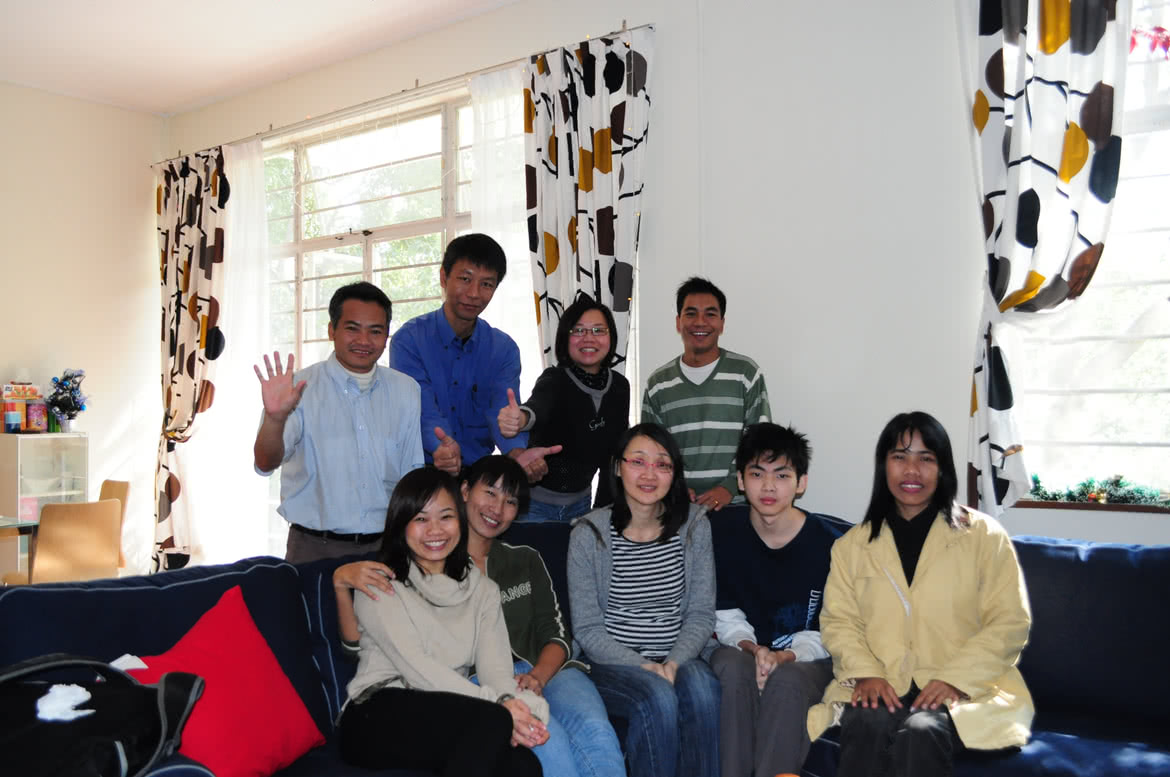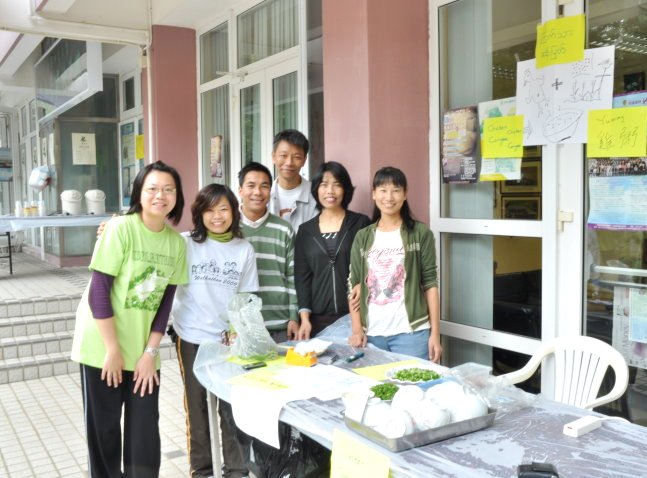 Myanmarese at Hong Kong
During my first year in Hong Kong, there was plenty to adjust to. My roommate, for one, was an assiduous student who always had late-night study sessions; I, on the other hand, was someone who could not sleep with lights on. As you could probably imagine, having a nocturnal roommate was a splitting headache for me. To make matters worse, my food adventure in Hong Kong was dolefully obstructed by stomach ulcer — the food in Hong Kong always made my mouth water; regrettably, I could never lay my hands on them unless I desired even more suffering in my stomach. What a painful challenge it was, to be presented with dishes and dishes of scrumptious cuisines, but not being able to taste them.
During my days in Hong Kong, we also mourned the death of a Myanmarese sister in Christ, Soe Soe Mar. She was a friendly person who often had to spent days in hospital. She passed away. Devastated at the news, we held a memorial service for her. Her death reminded me of the words of Isaiah the Prophet and Peter the Apostle, "All people are like grass, and all their glory is like the flowers of the field; the grass withers and the flowers fall, but the word of the Lord endures forever."
Another piece of memory is a statue on the campus — in remembrance of a student movement that occurred in Tiananmen Square on June 4, 1989. CUHK students had worked to bring the statue into the campus. It is a symbol of democracy and freedom; and there it now stands, in the piazza, right outside the University train station. The students' demand for democracy and human rights was clear as day to me, and this has remained one of my strongest memories about Hong Kong.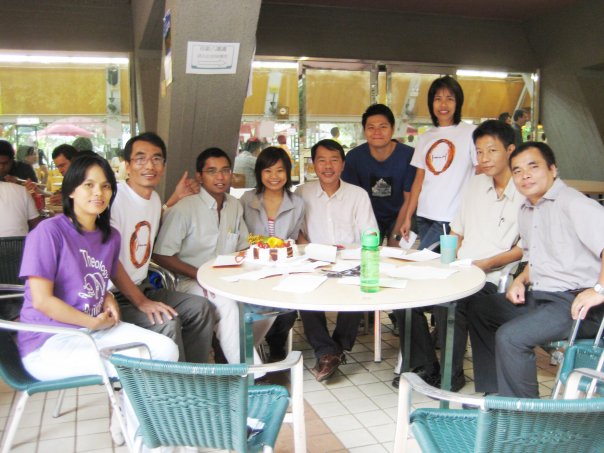 Myanmarese at Myanmar
In 1988, I was ordained in Myanmar and became a pastor of Myanmar Methodist Church. My wish is to become a competent pastor, one who serves the Lord and his fellow neighbours, fulfils the Great Commission of the Church, becomes God's witness, engages in soul-saving and in the liberation of people from misery. For this, I believe, is the true essence of the gospel. I long for a chance to serve the young people in Northern Myanmar (Mizo). I am a firm believer in the relevance of theological education to the liberation of people. Among the 53 ethnic minority tribes in Chin State, many students fail to complete their studies due to financial problems, and seminaries face similar situations. The church has a lot of room for improvement. May God bless all of us.
In Myanmar, Buddhism is the dominant religion, and conflicts often occur between religions. I have channelled my efforts into promoting peace between different religions, attending various religious conventions to create dialogue, promote cultural exchanges and make peace in Myanmar. Recently, I finished a research programme on Buddhist-Christian engagement, as well as published a book in Myanmarese. I hope that my efforts would promote better understanding between Christians and Buddhists and reduce religious conflicts.
I have been teaching in Myanmar for 14 years by now. I mainly teach systematic theology, pastoral theology, counselling and care, Asian theology, theological methodologies and religious dialogue. In Myanmar, given the vast differences of regions, ethnicities and cultures, teaching is never an easy job. I spend a fair amount of time studying pedagogies, diving into my students' backgrounds to find out teaching styles that are best suited to them. As it often turns out, anecdotes serve as a good way to attract their attention and arouse their interest. I also talk about how government policies have impacted the ethnic minorities, so that students pay more heed to social issues. When I eventually retire, I plan to develop non-profit schools in Chin State with the aid of the Church, where I would teach English to children in areas of dire poverty.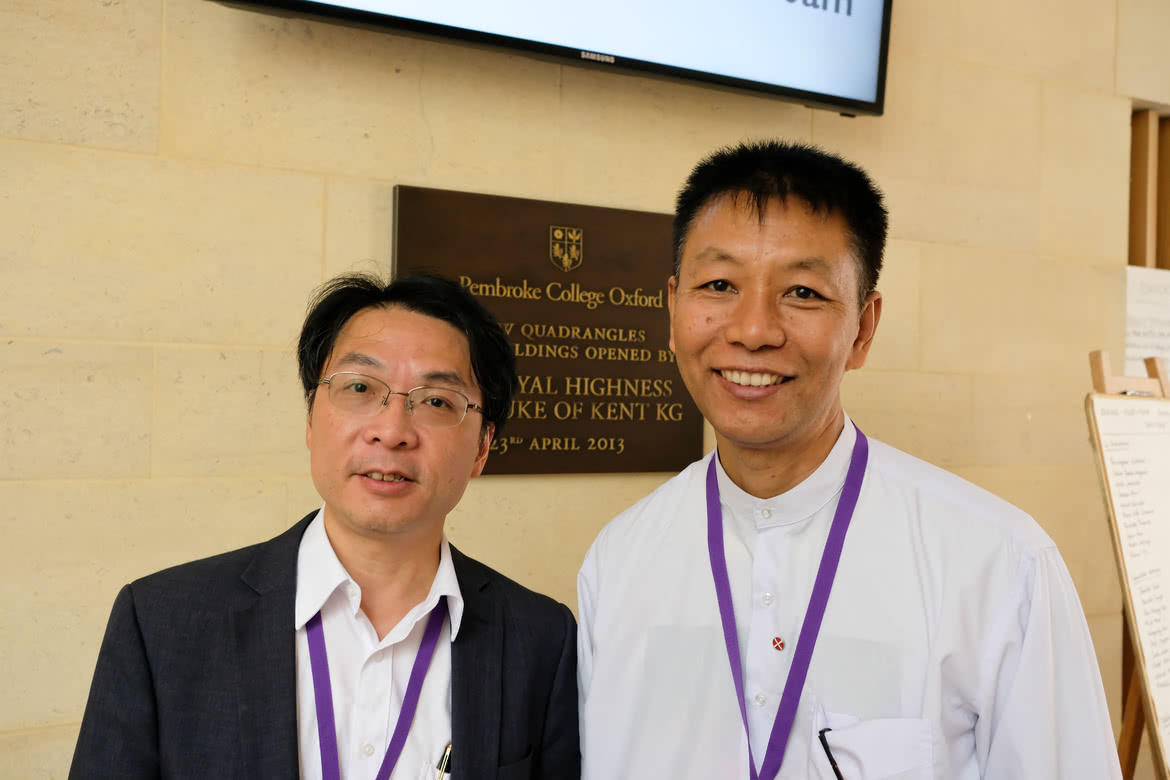 Myanmarese at USA
In spring 2020, I travelled to Union Theological Seminary in the City of New York as a visiting scholar. I was to stay there for one semester. Yet, due to the development of coronavirus, I was forced to stay in the USA longer than I had expected. I was mainly responsible for two subjects — "Buddhist-Christian Dialogue: Rereading of Some Parables and Stories in Buddhism and Christianity" and "Asian Theology", and under the influence of coronavirus, I had to conduct my lessons online. Teaching in this semester was particularly challenging for me — my students were Asians and Americans who had open minds and were able to think critically, however, as I soon discovered, it was rather difficult for my students, who were mainly from developed countries, to imagine the situation in developing countries. As a result, our discussions were quite limited, but I sincerely hope that there would be more opportunities in the future so that we may carry on our dialogue.
Having been stranded in the US for months due to the coronavirus, today, I am finally able to return to my beloved homeland, where I would be with my family and continue my service to my people.
Khin Maung Yee
In the wait for a connecting flight in Korea
July 21, 2020