Interview—Issue 20 (August, 2016)
The second festival of Dutch Day: A Look at Holland was celebrated with a special performance of Dancing Lines at CUHK in April 2016. Calligrapher Loi-che Chan (75 B.A) crafted Chinese characters in cursive style. Her partner Mark van Praagh transcribed in rapid tempo, revealing messages long hidden in sea and land and Sarah van Praagh incarnated the lines, the forms and the rhythms in dancing movements. Lou-che was a student of theology, philosopher and religion, who graduated in 1975. She migrated to Holland and worked as translator and radio host, serving the local Chinese community. From 1990 to 2004, she became director of the broadcasting company.
​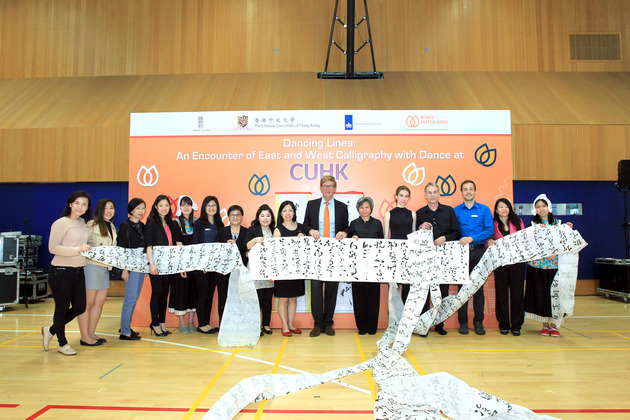 ​
Tracing the Roots
Lou-che was born of a Christian family with close ties to western missionaries. She developed a deep interest in local and western cultures from an early age. "I wanted to know more about the history of my own country." Captivated, she immersed herself in a plethora of studies in theology, philosophy and in the religious traditions of Christianity, Buddhism, Hinduism and Islam. In the 70s, she found herself a backpacker in India; "the living conditions and hygiene there were unsatisfactory, but the visit to the Bodhi Tree where the founder of Buddhism was born was fun."
​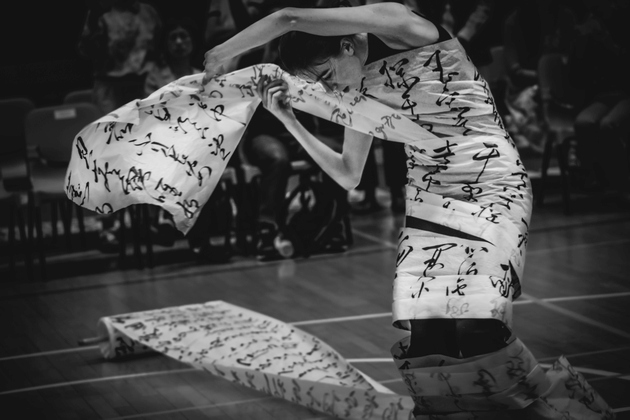 ​
Journeying in Theology
"Our teachers hailed from Germany, Australia and America and their devotion to students and to their growth in knowledge went beyond expectations." The freedom and openness within the very structures of Chung Chi College found longing echos in Loi-che. "I truly enjoyed studying in Chung Chi. I could think and do whatever my heart desires." On campus, stories of personal life, controversial issues and philosophical problems were freely shared wth classmates, often into the dead of night. "Somewhat different from the youth of today, we had less competition but more opportunities." And quoting from her favourite philosophy teacher: "Living is pushing boundaries."
​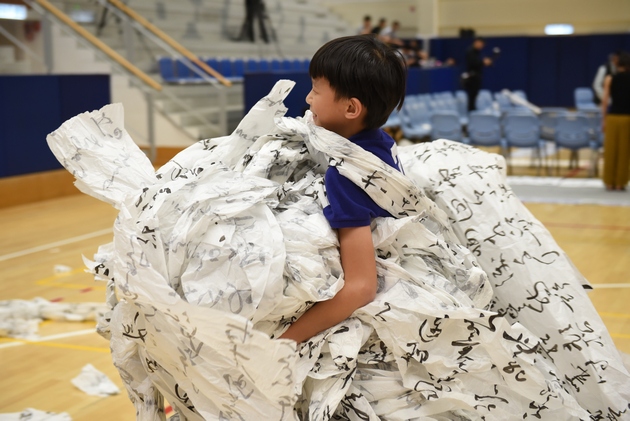 ​
Going Beyond the Self
Young Loi-che met her future husband while an exchange student in Holland. She had to return to Hong Kong, and the sunshine boy in her life couldn't do without her. He came to the Pearl of the Orient, learned Chinese and continued to woo her. Then they packed their bags and together went on an exploration through the lands of Greece, Italy and other European countries. Their travel also took them to Indonesia, Malaysia, Singapore and Taiwan. They married. Loi-che gave up her Hong Kong career and moved with her husband to Holland. Now it was her turn to integrate into a foreign culture. But with basic knowledge of German and English, she took on Dutch with relative ease.
​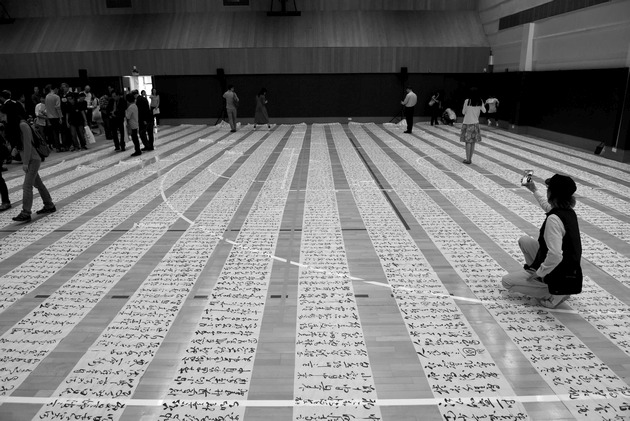 ​
Directing Chinese Language Radio
From backpacker to housewife to translator, Loi-che soon found herself in charge of a local radio station Snelle be richter Nederland-China, or Netherlands-China Express. Her excellent performance soon won a large audience among the Chinese community in Holland, Germany and Belgium. But budget cuts for ethnic minority programming forced her to resign her position. She turned artist at the age of 50.
​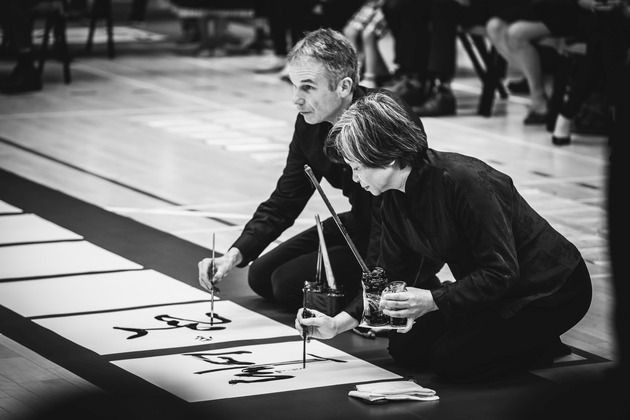 ​
Turning Artist
"Pity that I needed to leave the broadcasting organisation. But to live is to keep challenging oneself." Filled with energy, Loi-che immersed herself in art. She was admitted into the Dutch Art Institute and Amsterdamse hogeschool Voortrekker de Kunsten (Amsterdam Institute of Visual Art) for drawing and sculpting. Her interest: How to create an art piece to represent something that is Loi-che? - a woman from Hong Kong who has been staying in Holland for close to 40 years, someone deeply interested in religion, culture and art. She truly wanted to find a way to express herself through making an art piece. She had tried to bring together Chinese traditional drawing methods with sculpture in order to show 3-dimensional calligraphy, but without much success. Then she met the van Praaghs, Mark and Sarah. Mark had been interested in calligraphy. He invented new forms of Chinese characters and Sarah danced to their lines and rythmns. The result is a performance of music, poetry, dance and calligraphy, an event open to touch, sight and sound. A family trip to Guilin so inspired Loi-che that she crafted a 150 metre long cursive writing piece, which was later exhibited in Holland's conservation area Zuiderheide Hilversum.
​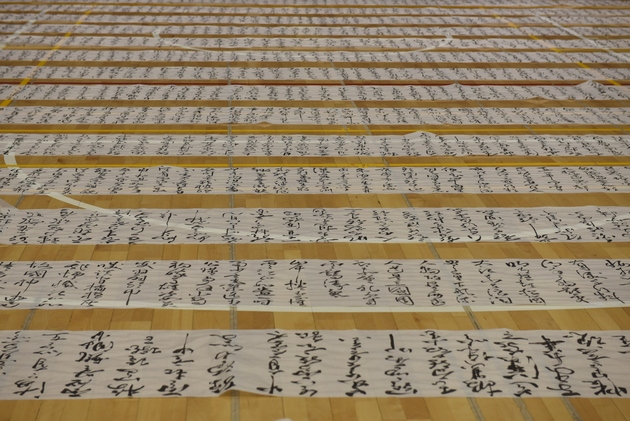 ​
Some sixty years of age today, Loi-che Chan is still pushing boundaries. "Even when I turn 90, I will not give up challenging myself. This is life." Loi-che in Chinese means persistence. She persists. She challenges herself. She makes her life fruitful. And it is filled with abundant colour.
Written by Li Kwong Ping; translated by Justin Chiu; polished by Raymond Fung