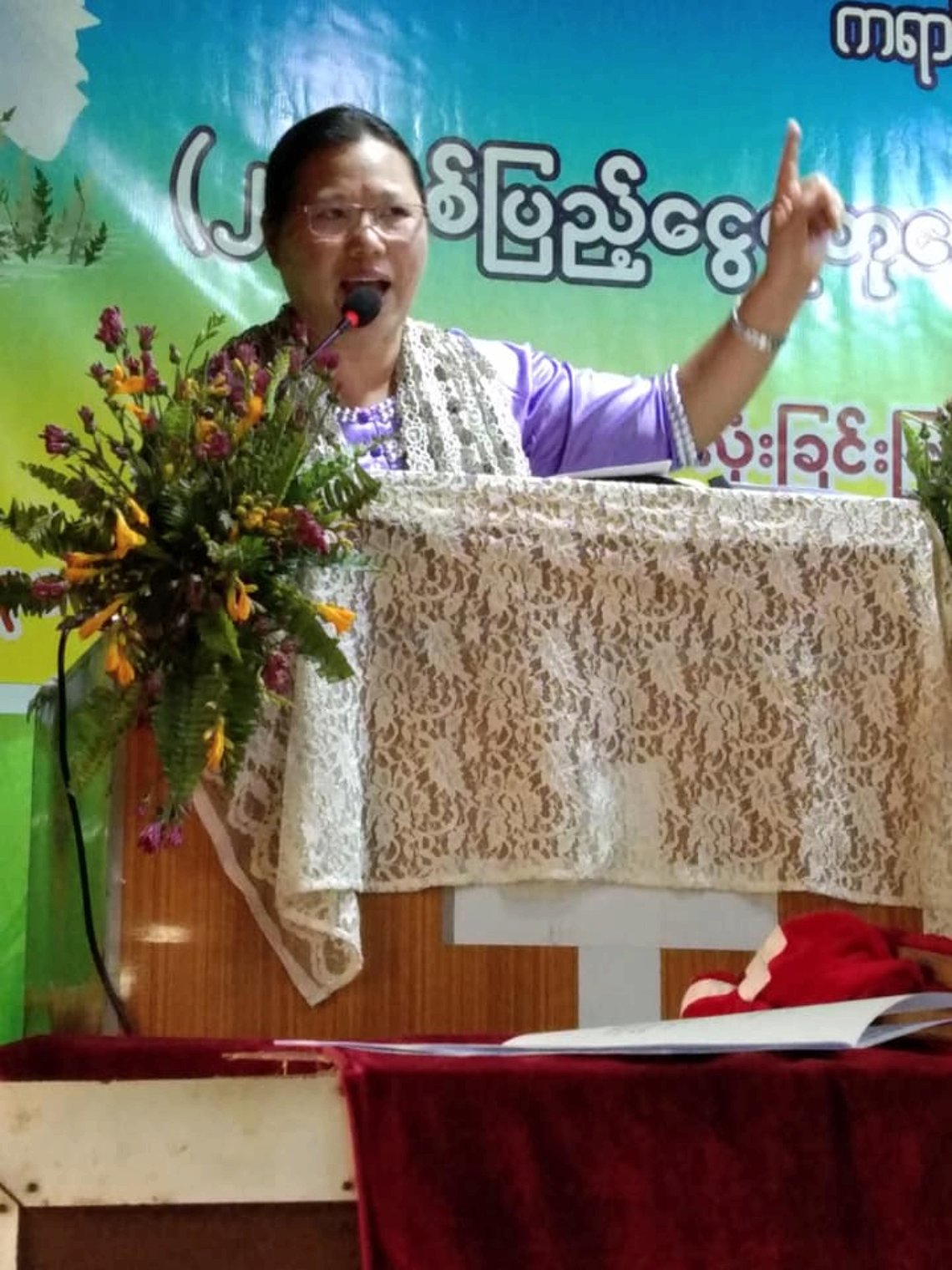 Interview—Issue 25 (March, 2020)
With the aim to further her studies in theology and better serve her people and the Lord, Awe Nwe left her homeland for the first time in 2005 and travelled all the way to the Divinity School of Chung Chi College, CUHK. In 2007 and 2017, she obtained her Master's Degree and Doctoral Degree in Theology respectively. Currently, she is an Assistant Professor at the Myanmar Institute of Theology, where she teaches feminist theology and views biblical, theological, ecclesial and gender issues from the female perspective. At the same time, she is also the first female president of the Wa State Baptist Convention, Myanmar, as well as a volunteer pastor at the Wa Baptist Church.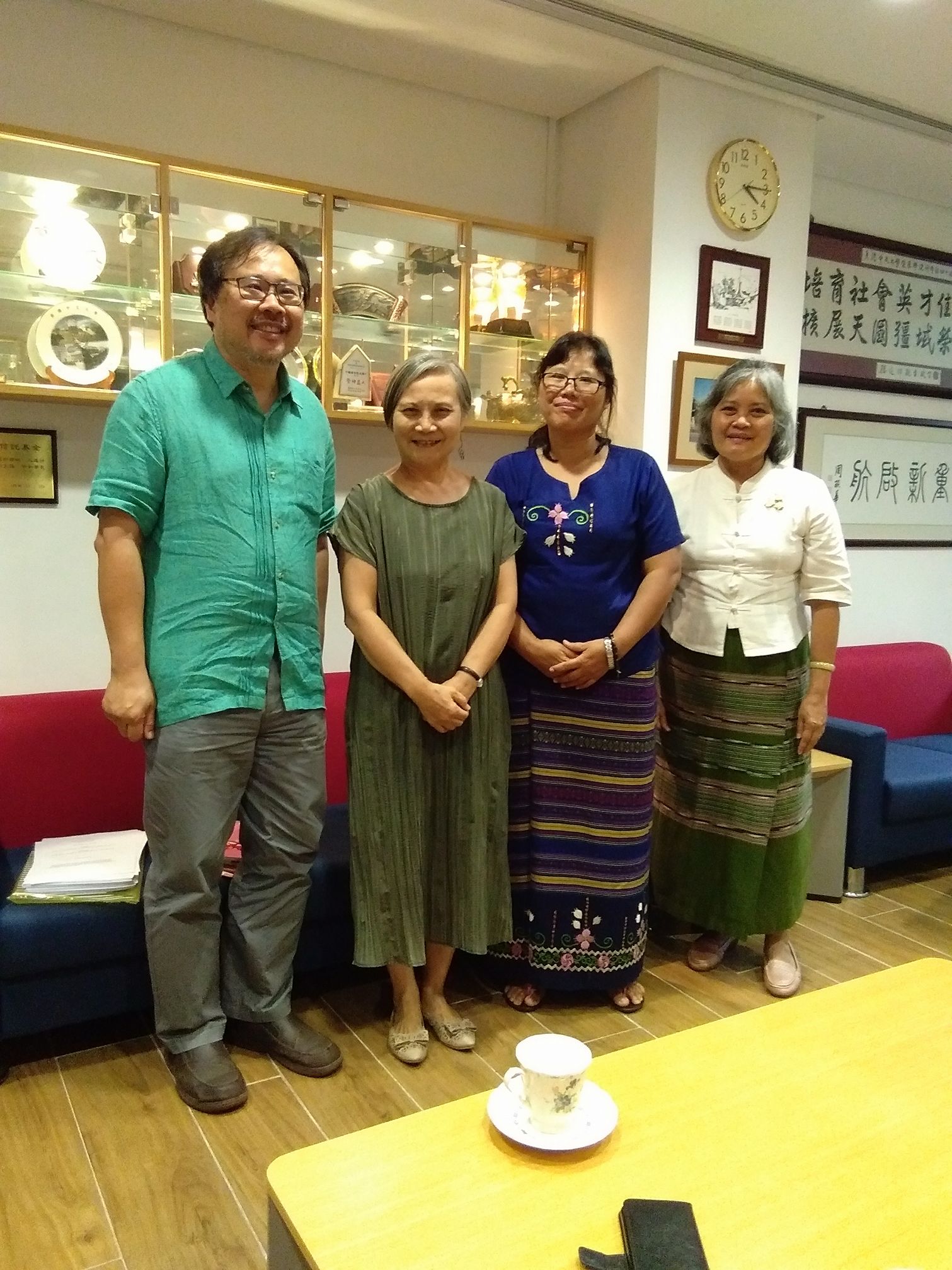 A Rose That Comes with Thorns
Looking back, Aye has mixed emotions towards her days at the Divinity School of Chung Chi College. Coming from a remote area in Myanmar, she pointed out that her studies would not have been possible without Chung Chi's financial aid, for her parents, being farmers, were incapable of supporting her financially. As a result, her life in Hong Kong solely depended on the Divinity School's financial aid. Leading a frugal lifestyle, she paid for her meals with scholarships and always preferred cooking to eating out in an attempt to save money for books and air tickets.
Upon arrival in Hong Kong in 2005, Aye was dismayed by the highly developed metropolis. Compared with Myanmar, Hong Kong had more advanced technology -- theses, for one, had to be typed and printed, yet Aye was not accustomed to saving word documents and had, tragically, lost her finished theses many a time. Credit cards and ATM cards were a flummoxing mystery themselves; worse still, she had learnt the hard way not to insert one's credit card into the ATM. The language barrier was another major hindrance -- she had, on various occasions, made a fool of herself in restaurants, and had struggled to grasp the lectures' content (mostly in Cantonese) despite her classmates' translation. On one occasion, just as she was leaving the Chung Chi Library with an intriguing page-turner, she nearly jumped out of her skin at the piercing cries of the alarm, only to realize that the book had not been successfully loaned. But the worst of all came when she strolled the Tai Po Market to buy her food for the week; as she reached for her wallet, she discovered that the only $200 she had, which was her pocket money for the entire month, had been nicked by a pickpocket. Frustrated and helpless, she had no choice but to return the goods. For countless nights in the hostel, she had been cramped up in her miniature bed, overwhelmed by an emotional tide of homesickness. Later, with her daughter severely suffering from dengue, Aye worked her fingers to the bones to write up her Masters thesis and hurried back to Myanmar; regrettably, at the end of her long academic journey, her father was unable to witness her graduation.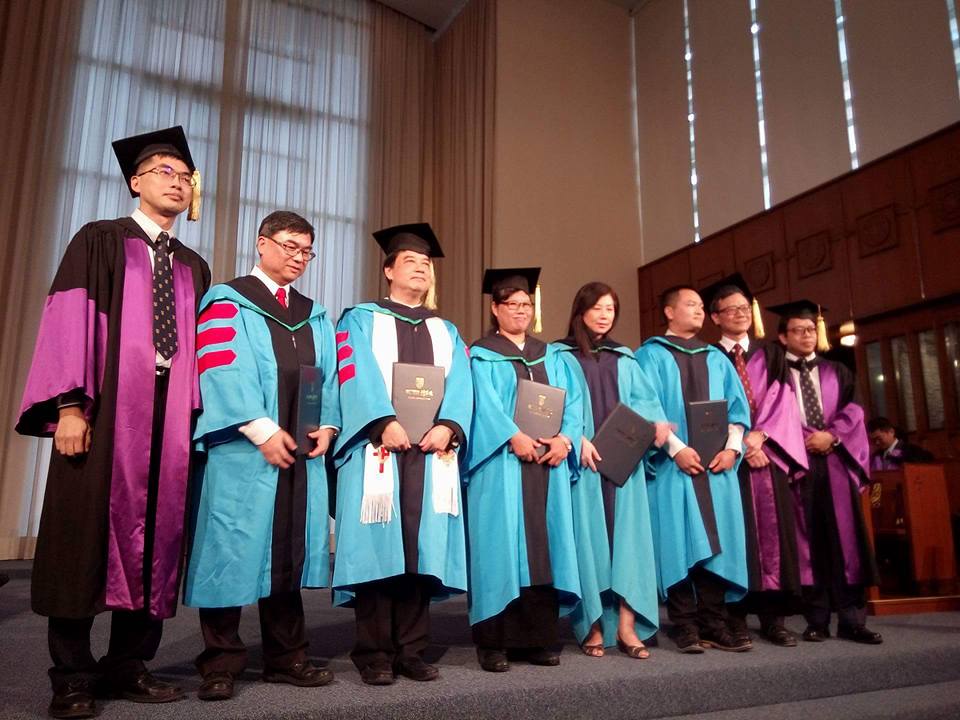 Guidance in a Labyrinth
Living in Hong Kong was not easy, but neither was studying in the city. For all the teachers who have supported and heartened her along her journey, Aye would like to express her most profound gratitude. "Rev. Lo Lung-kwong the names of all non-locals in mind and cared a lot about us; talking to him warmed our hearts and made us feel secure. His enthusiasm to serve the Lord and his caring way of treating international students motivated us a lot. Apart from that, he also taught us how to maintain cordial relationships with our classmates. Dr Kung Lap-yan was my instructor when I studied for my Master's and Doctoral degrees. He was very kind; but for him, I could not have become who I am today. He was always patient with his students, understanding our situation and counselling us in adversities; his wife Ming Yee also supported me in all aspects. Professor Brandner from Switzerland, who conducted Christian services for Hong Kong prisoners, was fluent in both Cantonese and English, and he used to invite us over for dinner all the time. During dinner, he would share with us Western and Asian delicacies, as well as his bountiful experiences in life. Miss Rose Wu, who specialised in feminism and sexual minorities, taught me feminist theology. She has a strong sense of responsibility and commitment towards sexual minorities — She told me a lot about them so that I may listen to their voices and understand how the spirit of theology lives among us."
With the support of her teachers and classmates, Aye Nwe surmounted all obstacles and eventually completed her education. She felt fortunate to have deepened her theological knowledge in Hong Kong -- Through Chung Chi College and overseas contacts, she was granted the opportunity to study in Western countries; in 2012, she even pursued higher education at the Yale Divinity School, where she met numerous renowned theologians and learned from them. Such experiences not only broadened her horizons but also induced inner-reflection and encouraged her to shoulder the hefty responsibilities that come with her religion.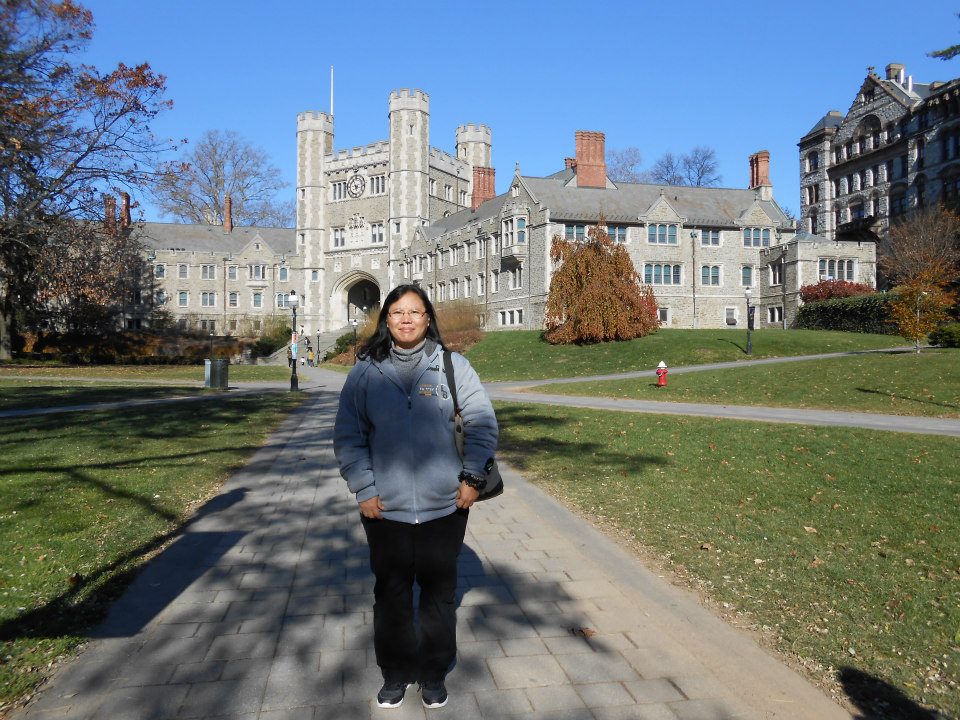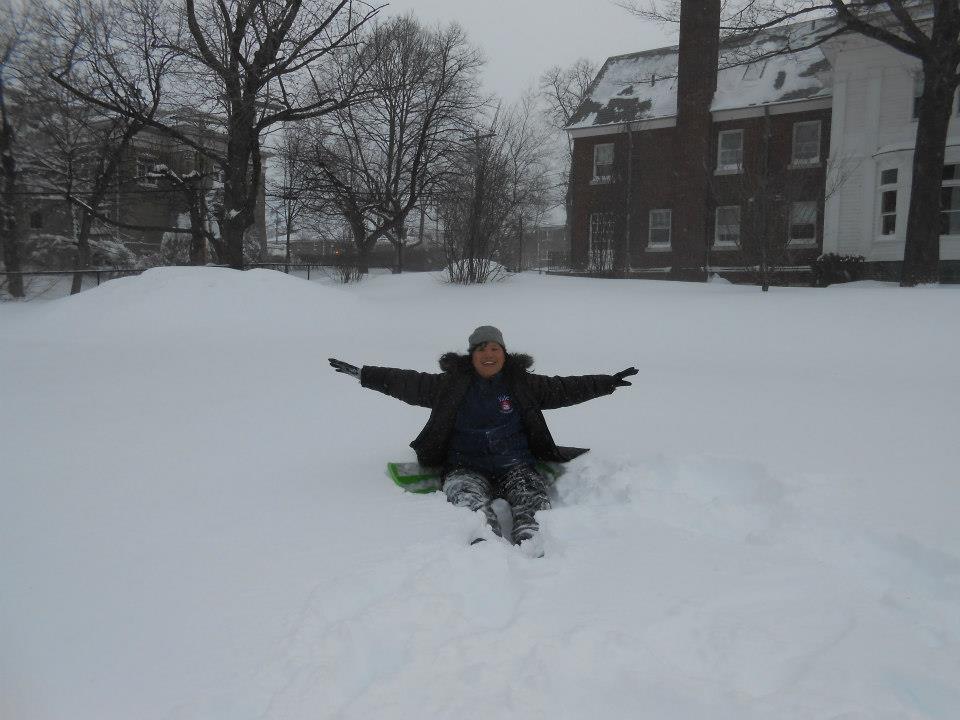 The Pride of Myanmar
Living in a Patriarchal society, Myanmar's women are believed to be inferior to men and incapable of serving leadership roles; for this reason, Aye had had difficult times. "I strive for female rights so that they may be treated equally in Christian services — The participation and contribution of women are an indispensable element in the Kingdom of God and Myanmar."
Currently, Aye Nwe is an Assistant Professor at the Myanmar Institute of Theology, as well as the President of the Wa State Baptist Convention, Myanmar. Having come all the way, her journey was never smooth nor easy; quite the opposite, it was a bumpy road filled with hindrances. Yet, she remained unshaken. Ever since she embarked on her academic journey, her parents had stopped funding her, and her father, who believed that she had already studied enough, even implicitly suggested discontinuing her studies after high school. As a result, she was financially independent during high school, making a living by serving as a domestic helper at a Myanmarese Buddhist's home.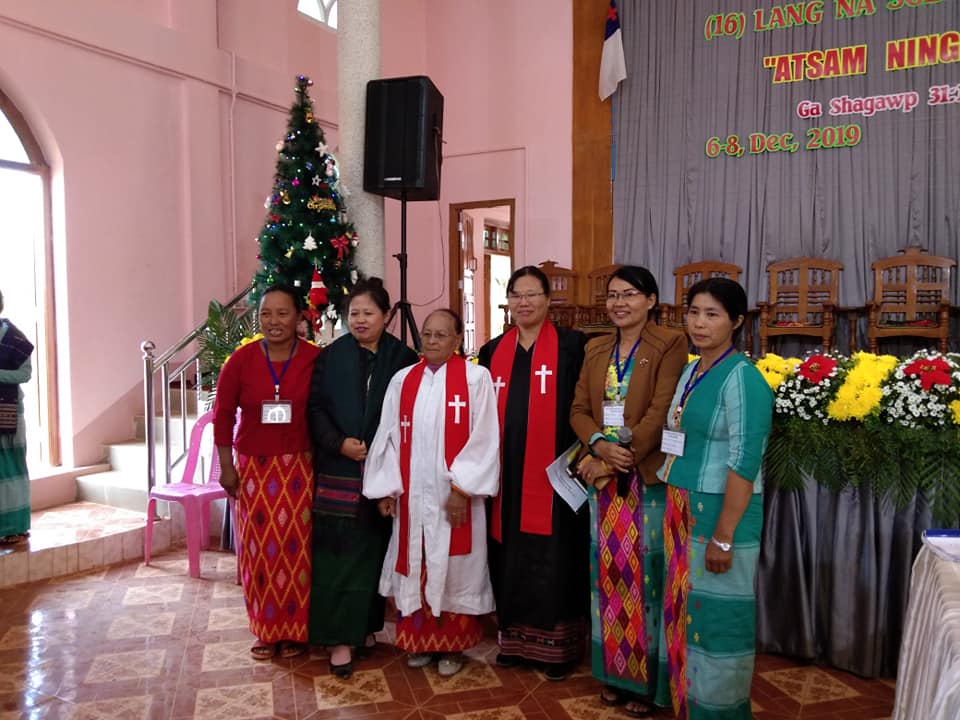 In 1994, she completed her Bachelor of Theology degree at the Myanmar Institute of Theology, after which she was invited to help at a local orphanage. Yet, upon arrival, her male colleague, who was to become her assistant, resigned from his job because he found a female boss unacceptable. At a later stage, Aye continued her studies and obtained her Master's Degree at the Divinity School. In 2000, she worked at the Wa State Youth Centre, only to discover that her male colleague who was less inexperienced was paid one- third more than her salary. Eventually, she rejected the pay, but she remained at the Centre as a volunteer because she wanted to serve the local youths.
Despite having served in the Wa Church for a long time, in the beginning, her identity was not publicly recognized by the Church. Not only were business cards not prepared for her, but her name was also absent from the list of pastors. It was not until 2016 that the Church finally printed business cards for her and recognized her officially. After years of toil, she was finally elected as the President of the Wa State Baptist Convention, and she became the first female pastor to be ordained at that Church, earning the deacon's approval and appreciation through her selfless contributions.
As of now, Aye Nwe is also the voluntary Person-in-Charge of the Wa State Youth Education Centre. It is of her wish that youths can receive education, and hence be freed from the shackles of child labour. With the aim to remedy the local government's shortcomings, she is channelling her efforts into providing junior and senior secondary education for the local youths.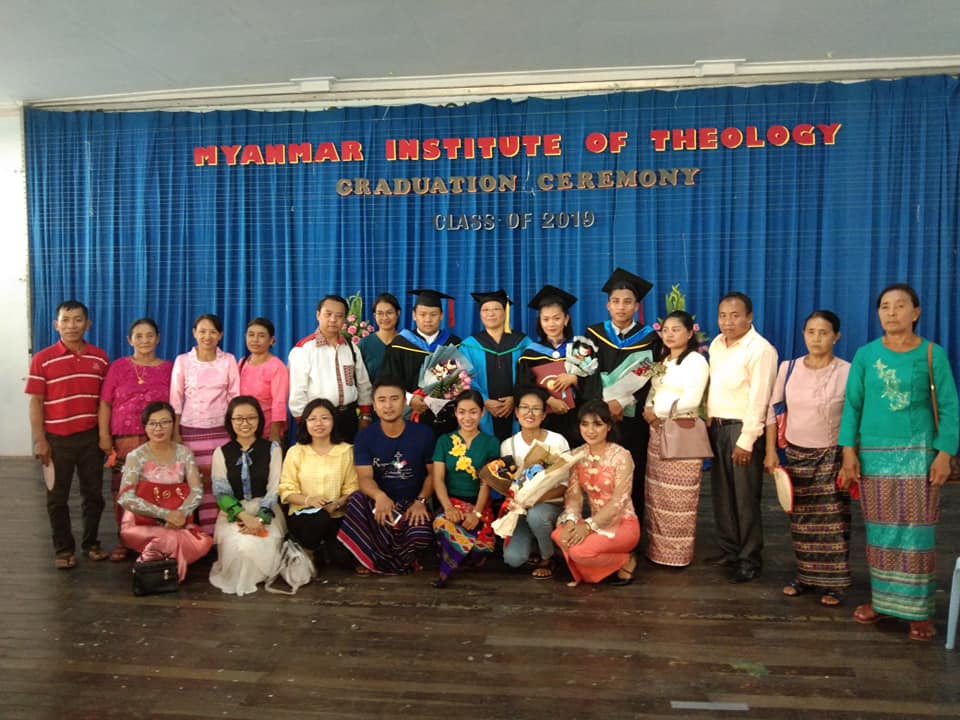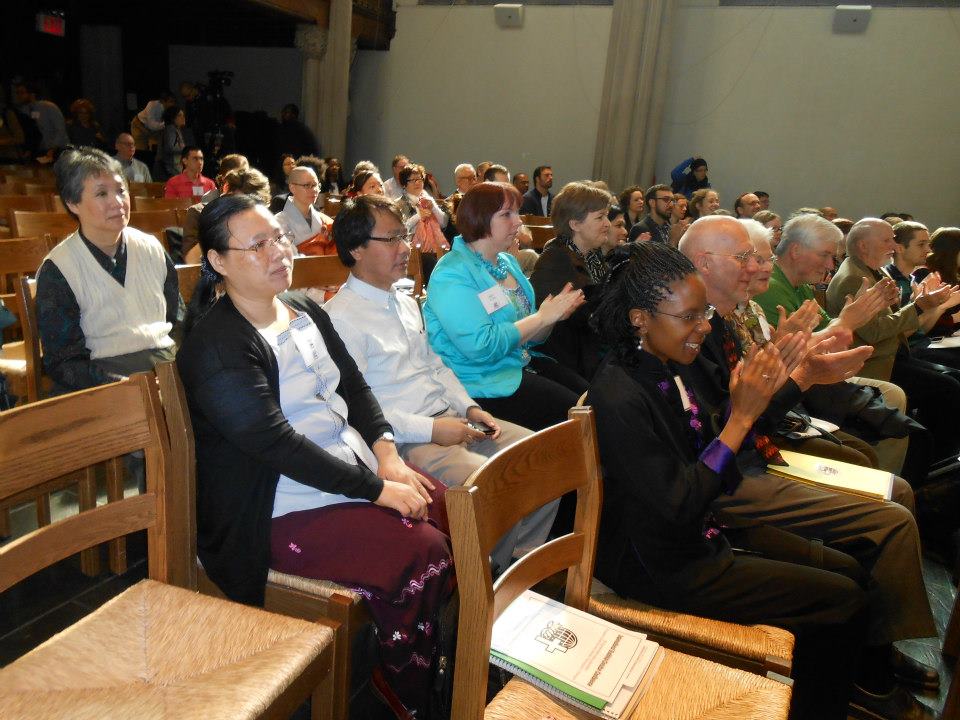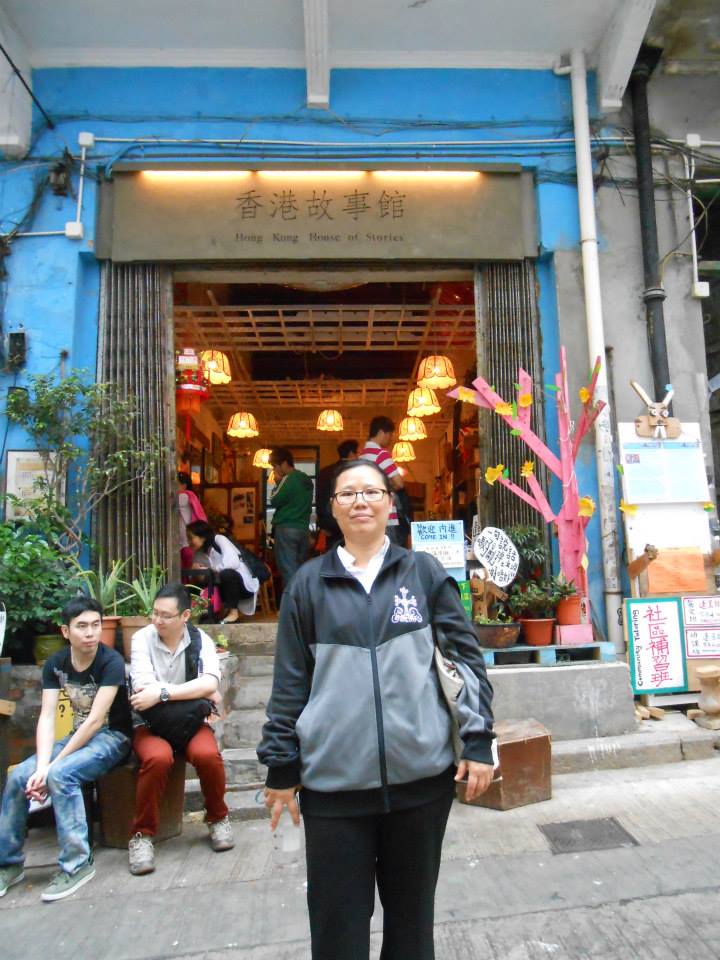 Since 2018, the Myanmar regime has had misunderstandings towards Christianity, resulting in the closure of more than 200 churches, as well as the arrest and imprisonment of pastors, church officers and followers. Despite the fact that all local pastors were released on 10 January 2020, Aye Nwe is still filled with ineffable apprehension. Even as a Professor at a seminary , a pastor and the Person-in-Charge of a local centre, she is still only receiving a small payment from the seminary. "I hope that through education and services, people will be able to see the light of God. May God grant me the strength, stamina and resources required to fulfil my vision, so that the Myanmar people may worship the Lord freely."
Written by Li Kwong-ping; Translated by: Ivy Chan